My Blog
Posts for: January, 2015
By MVP Smiles
January 29, 2015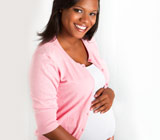 A pregnant woman has a lot to think about while preparing to welcome a new member of her family. It's important to think about her oral health as well. She is sharing her body with the developing infant, so problems with her health — including her dental health — can affect the baby. The following facts will help you understand the relationship between oral health and pregnancy.
A baby's primary (baby) teeth begin to form during the sixth week of pregnancy. They begin to form their enamel (the hard outer layer of the teeth) and dentin layer (just under the enamel) at about the third or fourth month. The calcium, phosphorous, and protein that are needed for these structures must all be provided by the mother's diet.
A good diet for a pregnant mother, in order to provide for both her needs and those of the fetus (the developing baby), includes whole grains, fruits, vegetables — including green leafy vegetables — proteins and dairy products. A doctor may also recommend iron and/or folic acid supplements.
If the mother's diet does not provide enough calcium for the baby's bones and teeth, it will come from calcium stored in her bones — not from her teeth. The old idea that a mother's teeth lose calcium during pregnancy has been found to be a myth.
Progesterone, a normal female hormone, is elevated during pregnancy. This hormone stimulates production of prostaglandins, substances that cause inflammation in gum tissues if the bacteria that cause periodontal (gum) disease are present. The resulting swelling, redness, and sensitive gum tissues, called pregnancy gingivitis, are common during the second to eighth months of pregnancy.
The bacteria involved in periodontal disease can affect whole body conditions such as heart disease and strokes, diabetes, and respiratory diseases. The inflammation resulting from such bacteria can also cause premature delivery (birth before 37 weeks of pregnancy) or low birth weight in the baby.
Periodontal disease is also related to pre-eclampsia, or high blood pressure, during pregnancy.
Dental x-rays do not expose the mother to very high radiation, but in any case every precaution is taken to minimize exposure to the fetus. These include a leaded apron that shields the baby from exposure.
Most drugs commonly used in dentistry, including local anesthetics, can safely be given to pregnant women without affecting the fetus. However, it is important to let your dentist know you are pregnant before embarking on any treatment to make sure anything that is done will be safe for the fetus and its developing teeth.
Contact us today to schedule an appointment to discuss your questions about pregnancy and your oral health. You can also learn more by reading the Dear Doctor magazine article "Pregnancy and Oral Health."
By MVP Smiles
January 14, 2015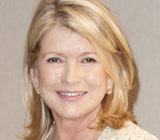 Here's a quick quiz: What recent activity did domestic guru Martha Stewart share via social media for the first time? Need a hint? Was she following the lead of other celebrities like rapper 50 Cent (AKA Curtis James Jackson III), actress Demi Moore and country music star LeAnn Rimes?
Give up? The answer is… she live-tweeted her visit to the dentist! Not only that, she also posted pictures of her mouth as she was undergoing an in-office whitening procedure.
Now, we understand that some might feel they don't need to see close-ups of Stewart's teeth under treatment. But we have to admire her for not trying to hide the fact that she's had the same procedure that has benefited so many people, whether famous or not. Plus, her pictures actually provide a good illustration of how the treatment works.
In-office whitening treatments are the fastest way to brighten up your smile. In a single one-hour visit, your teeth can be lightened by three to eight shades — and that's a big difference! How can we achieve such dramatic results? When you're under our direct supervision in an office setting, we can use the most concentrated bleach solutions safely and effectively. You can get similar results with custom-made trays and take-home lightening solutions we can prepare for you, but then the process will take longer.
If you look closely at her photos, you'll see that Stewart's lips, gums, and face are covered up to prevent any contact with the bleaching solution. She's also wearing protective eyewear, which not only keeps chemicals away, but also guards her eyes against strong lights, which are sometimes used in conjunction with bleach. When we perform in-office whitening procedures, we use safeguards like these for all of our patients — not just celebrities!
We also perform a complete oral examination before starting any whitening procedure, to be sure you don't have any underlying conditions that need to be treated before teeth whitening begins. That's something you just can't get from an over-the counter whitening product.
Teeth whitening is an effective and affordable way to give your smile a quick boost. But whether you decide to live-tweet your procedure — or keep your fans guessing about why your smile looks so good all of a sudden — that's up to you.
If you would like more information about the teeth whitening, please contact us or schedule an appointment for a consultation. You can learn more in the Dear Doctor magazine articles "Teeth Whitening" and "Important Teeth Whitening Questions Answered."