My Blog
Posts for: March, 2016
By MVP Smiles
March 26, 2016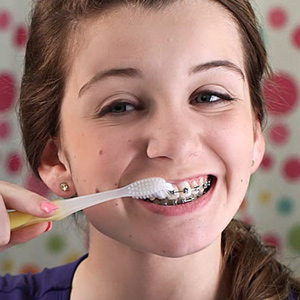 A "perfect storm" of dental disease could be brewing for your teenager undergoing orthodontic treatment. As braces or other appliances complicate hygiene efforts, newly erupted permanent teeth and changing hormone levels could also increase their susceptibility to tooth decay or gum disease.
Here are a few tips for helping your teenager maintain healthy teeth and gums while wearing braces.
Eat a Healthy Diet. Nutrition is a key component in a healthy mouth. Your teenager should eat a diet low in sugar, a key food source for bacteria that cause dental disease, and acidic foods and beverages that cause enamel erosion. Limit between-meal snacks to only a few times a day and drink acidic beverages only at mealtime.
Brush all Tooth and Gum Surfaces. For patients who wear braces, it's important to thoroughly brush above and below the wire running through the affixed brackets. Holding the brush at a 45-degree angle, brush between the wire and gums all the way around both the upper and lower jaws, then repeat the same technique brushing surfaces below the wire.
Clean Between Teeth. Flossing can be difficult while wearing braces, but plaque removal from between teeth is necessary for healthier teeth and gums. Orthodontic patients can benefit from special flossing tools like floss threaders, small interdental brushes or irrigators that remove plaque with sprayed water under pressure.
Incorporate Fluoride into Your Dental Care. A proven decay-fighter, fluoride strengthens enamel against erosion and infection. In addition to hygiene products and many drinking water systems, we can also supplement fluoride through gels or varnishes applied to the teeth during office visits, as well as prescription toothpastes or rinses with higher levels of fluoride for patients at higher risk of dental disease.
Use an Antibacterial Mouthrinse. Orthodontic patients with gingivitis (gum inflammation) or other bacterial-induced conditions may benefit from over-the-counter or prescribed antibacterial mouthrinses.
Maintaining an orthodontic patient's teeth and gums can be difficult, but not impossible. A little extra attention — along with regular office cleanings and checkups — will go a long way in preventing dental disease.
If you would like more information on effective oral hygiene while undergoing orthodontic treatment, please contact us or schedule an appointment for a consultation. You can also learn more about this topic by reading the Dear Doctor magazine article "Caring for Teeth During Orthodontic Treatment."
By MVP Smiles
March 11, 2016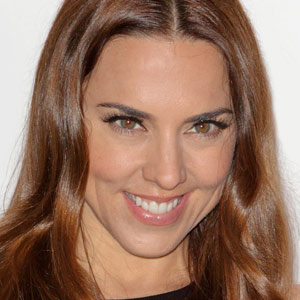 As a member of the best-selling pop group Spice Girls, Mel C (AKA Sporty Spice) enjoyed her share of musical superstardom. At the band's peak in the Nineties, the young singer's signature look featured baggy sweatpants, an assortment of tattoos, a nose stud and a gold-capped incisor, front and center in her mouth. Today, Melanie Chisholm is still singing — but now she's a mom, an amateur triathlete… and that gold tooth is just a memory. Not only that, her smile looks more evenly spaced and whiter than it did when she was referred to as the "tomboy" of the group.
What happened? In our view, it all boils down to changing tastes — plus a little bit of help from dental professionals. As the "wannabe" singer proves, there's no single standard when it comes to making your teeth look their best. Your own look is unique to you — and your smile can reflect that individuality.
For example, crowns (caps) are substantial coverings that may be placed on teeth when they are being restored. They are available in three types: gold, all-porcelain, or porcelain-fused-to-metal. The latter two are tooth-colored, while the gold is — well, shiny like gold bling. Which one is right for you? In many cases, it's your choice.
Likewise, dental veneers — wafer-thin shells that can correct cosmetic issues by covering the surface of your teeth — can be made in a variety of shades. Their hues may range from natural ivory to Hollywood white, and everything in between. What's the best color for you? Only you can say.
Some people opt for a "smile makeover" that uses small irregularities in the spacing and color of teeth to create a more "natural" look. Other folks want a perfectly even, brilliant white smile that dazzles the eye. Still others are looking to match or restore the smile they once had — perhaps even re-creating a signature gap between the teeth. As long as there are no other dental issues involved, the choice is yours.
So if you're unhappy with your smile — or if you feel it doesn't reflect the person you "wannabe" — why not talk to us about a smile makeover? Just call our office to schedule a consultation. You can learn more about this topic in the Dear Doctor magazine articles "Beautiful Smiles by Design" and "The Impact of a Smile Makeover."