My Blog
Posts for: December, 2016
By MVP Smiles
December 30, 2016
Have you heard about dental sealants? These preventive treatments have been available for many decades, and more and more children are taking advantage of them. The National Institutes of Health (NIH) estimates that around 30% of kids from 6 to 11 years of age have had sealants applied to their molars (back teeth). Sealants are designed to reduce the incidence of cavities by filling in or eliminating the pits or crevices found in all molars, where decay-causing bacteria can hide and your brush can't reach. But do they really work?
Now, the research is in, and the answer is clear — YES!
Two major studies, each of which reviewed the results of thousands of patients over several years, recently came to the same conclusion: Dental sealants are effective at reducing cavities, and their benefits can last for four years (or more) after application. In general, the studies showed that kids who didn't get sealants were twice, three times, or even more likely to get cavities, compared to kids treated with sealants.
Sealants themselves are protective coatings made of plastic resins or glass-like materials. They are applied in liquid form, and then hardened by a special light. When "painted on" to the chewing surface of a molar, sealants fill in the tiny crevices, or "pits and fissures," that are found there. Uneven tooth surfaces form a perfect breeding ground for the bacteria that cause tooth decay; worse yet, the bristles of a tooth brush can't usually reach them. That's what makes these areas highly susceptible to tooth decay.
Applying sealants is a quick and painless procedure that doesn't require any numbing shots or drilling. Many kids start getting sealants when the first permanent molars come in, around age 5 to 7; they may have more sealant treatments when additional molars emerge, between the ages of 11 and 14.
Sealants are recommended by the American Dental Association and the American Academy of Pediatric Dentistry, and have only a modest cost per tooth. On the other hand, having a cavity filled generally costs substantially more, and may result in more trouble (and expense) down the line — so sealants can make sense economically, as well as preventively. This is especially true for those at high risk for tooth decay.
If you have questions about dental sealants, please contact us or schedule a consultation. You can read more in the Dear Doctor magazine article "Sealants for Children," and "Top 10 Oral Health Tips for Children."
By MVP Smiles
December 15, 2016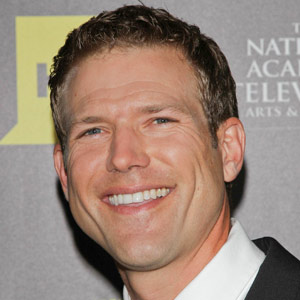 Are bleeding gums something you should be concerned about? Dear Doctor magazine recently posed that question to Dr. Travis Stork, an emergency room physician and host of the syndicated TV show The Doctors. He answered with two questions of his own: "If you started bleeding from your eyeball, would you seek medical attention?" Needless to say, most everyone would. "So," he asked, "why is it that when we bleed all the time when we floss that we think it's no big deal?" As it turns out, that's an excellent question — and one that's often misunderstood.
First of all, let's clarify what we mean by "bleeding all the time." As many as 90 percent of people occasionally experience bleeding gums when they clean their teeth — particularly if they don't do it often, or are just starting a flossing routine. But if your gums bleed regularly when you brush or floss, it almost certainly means there's a problem. Many think bleeding gums is a sign they are brushing too hard; this is possible, but unlikely. It's much more probable that irritated and bleeding gums are a sign of periodontal (gum) disease.
How common is this malady? According to the U.S. Centers for Disease Control, nearly half of all  Americans over age 30 have mild, moderate or severe gum disease — and that number increases to 70.1 percent for those over 65! Periodontal disease can occur when a bacteria-rich biofilm in the mouth (also called plaque) is allowed to build up on tooth and gum surfaces. Plaque causes the gums to become inflamed, as the immune system responds to the bacteria. Eventually, this can cause gum tissue to pull away from the teeth, forming bacteria-filled "pockets" under the gum surface. If left untreated, it can lead to more serious infection, and even tooth loss.
What should you do if your gums bleed regularly when brushing or flossing? The first step is to come in for a thorough examination. In combination with a regular oral exam (and possibly x-rays or other diagnostic tests), a simple (and painless) instrument called a periodontal probe can be used to determine how far any periodontal disease may have progressed. Armed with this information, we can determine the most effective way to fight the battle against gum disease.
Above all, don't wait too long to come in for an exam! As Dr. Stork notes, bleeding gums are "a sign that things aren't quite right." Â If you would like more information about bleeding gums, please contact us or schedule an appointment. You can read more in the Dear Doctor magazine article "Bleeding Gums." You can read the entire interview with Dr. Travis Stork in Dear Doctor magazine.