My Blog
Posts for: March, 2017
By MVP Smiles
March 16, 2017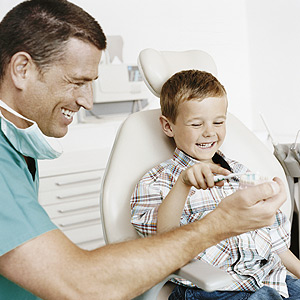 Our bodies are constantly changing as we age. Although the most rapid development occurs during childhood and adolescence, our bones, soft tissue and bodily systems will continue to change, even as we enter old age.
That includes our mouth and facial structures. Over time change will result in a flatter facial profile: this will cause the nose to gain more prominence as the lower part of our face becomes shorter. The extent of our lip movement can also change with time, resulting in less of our teeth appearing when we smile. The teeth themselves will also wear, which can make them appear shorter.
These and other aging consequences should be taken into account in our dental care. We should consider their impact on the health and function of our teeth (the therapeutic aspect) and our appearance (the cosmetic aspect). Rather than less attention, the effects of aging often require a multi-layered approach to care. The foundation for this care, of course, isn't laid when we reach our middle or later years, but with the regular and special treatments we receive when we're young.
For example, the best time to address teeth alignment and bite is usually during early adolescence. Orthodontic treatment will certainly improve dental function and smile appearance in the short term; but improving the bite can also have implications later in life. By anticipating how the soft tissue and bone structure within the face and jaws will continue to develop, we can better determine the final teeth position we wish to achieve. This creates satisfying results in the present and a more stable platform for oral health in the future.
We can apply the same approach to other areas, like the position of the lower jaw. Using orthognathic surgery to reposition it will benefit jaw development throughout adulthood. Making these improvements can diminish the effects of aging later in life.
In essence, dental care is a life-long endeavor that begins when we're very young and continues into our senior years. Properly caring for your teeth at any age is the key to enjoying good oral health for your entire life.
If you would like more information on the effects of aging on dental health, please contact us or schedule an appointment for a consultation. You can also learn more about this topic by reading the Dear Doctor magazine article "Understanding Aging Makes Beauty Timeless."
By MVP Smiles
March 01, 2017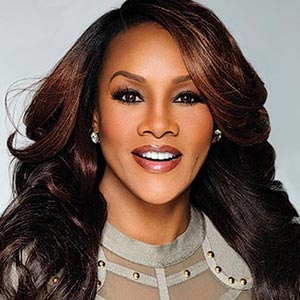 What's an actor's most important feature? According to Vivica A. Fox, whose most recent big-screen role was in Independence Day: Resurgence, it's what you see right up front.
"On screen, your smile and your eyes are the most inviting things that bring the audience in" she said. "Especially if you play the hot chick."
But like lots of people, Vivica reached a point where she felt her smile needed a little help in order to look its best. That's when she turned to a popular cosmetic dental treatment.
"I got veneers years ago," Ms. Fox told Dear Doctor magazine in a recent interview, "just because I had some gapping that probably only I noticed."
What exactly are dental veneers? Essentially, they are thin shells of lustrous porcelain that are permanently attached to the front surfaces of the teeth. Tough, lifelike and stain-resistant, they can cover up a number of defects in your smile — including stains, chips, cracks, and even minor spacing irregularities like the ones Vivica had.
Veneers have become the treatment of choice for Hollywood celebs — and lots of regular folks too — for many reasons. Unlike some treatments that can take many months, it takes just a few appointments to have veneers placed on your teeth. Because they are custom made just for you, they allow you to decide how bright you want your smile to be: anywhere from a natural pearly hue to a brilliant "Hollywood white." Best of all, they are easy to maintain, and can last for many years with only routine care.
To place traditional veneers, it's necessary to prepare the tooth by removing a small amount (a millimeter or two) of its enamel surface. This keeps it from feeling too big — but it also means the treatment can't be reversed, so once you get veneers, you'll always have them. In certain situations, "no-prep" or minimal-prep veneers, which require little or no removal of tooth enamel, may be an option for some people.
Veneers aren't the only way to create a better smile: Teeth whitening, crowns or orthodontic work may also be an alternative. But for many, veneers are the preferred option. What does Vivica think of hers?
"I love my veneers!" she declared, noting that they have held up well for over a decade.
For more information about veneers, please contact us or schedule an appointment for a consultation.