My Blog
Posts for tag: teeth grinding
By MVP Smiles
May 01, 2020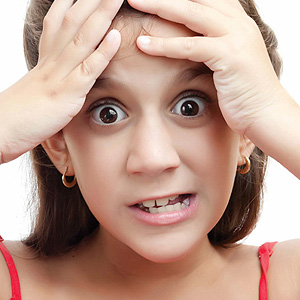 Teeth grinding is one childhood habit that sounds worse than it usually is: often the most harm done is to your night's sleep. That said, though, it's still a habit to keep your eye on.
Also known as bruxism, teeth grinding is so common among children that it's considered normal behavior by many healthcare professionals. As for causes, some suggest a child's immature neuromuscular chewing control may trigger it, while others point to the change from deeper sleep to a lighter stage as a possible cause. Problems like airway obstruction, medications or stress also seem to contribute to the habit.
For most children, teeth grinding usually fades by age 11 with no adverse effect on their teeth. If the habit extends into adolescence, however, there's an increased risk for damage, mainly tooth wear.
This can happen because grinding often produces chewing forces 20-30 times greater than normal. Over time this can cause the biting surfaces of the teeth to wear and reduces the size of the teeth. While teeth normally wear over a lifetime, accelerated wear can pose a significant health risk to your teeth. Any sign of tooth wear in a child or adolescent is definitely cause for concern.
If your child's tooth grinding habit appears to be developing into a problem, your dentist may recommend a few treatment options. The most common is a thin, plastic night guard worn in the mouth during sleep that prevents the upper and lower teeth from making contact. If the suspected cause is airway obstruction, they may refer you to an ear, nose and throat (ENT) specialist to seek treatment for that, as well as other professionals to help with managing stress or medications.
Like thumb sucking, the habit of teeth grinding usually ends with no permanent ill effects. But if you notice it continuing late into childhood or your dentist finds tooth wear or other problems, take action to avoid problems long-term.
If you would like more information on childhood bruxism, please contact us or schedule an appointment for a consultation. You can also learn more about this topic by reading the Dear Doctor magazine article "When Children Grind their Teeth."
By MVP Smiles
December 18, 2018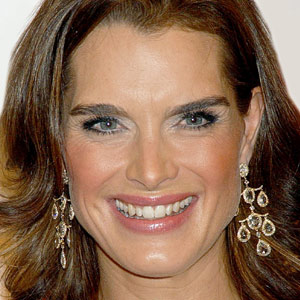 Ever since childhood, when her career as a model and actress took off, Brooke Shields has enjoyed worldwide recognition — through advertisements for designer jeans, appearances on The Muppet Show, and starring roles in big-screen films. But not long ago, that familiar face was spotted in an unusual place: wearing a nasal anesthesia mask at the dentist's office. In fact, Shields posted the photo to her own Instagram account, with the caption "More dental surgery! I grind my teeth!" And judging by the number of comments the post received, she's far from alone.
In fact, researchers estimate that around one in ten adults have dental issues that stem from teeth grinding, which is also called bruxism. (Many children also grind their teeth, but it rarely causes serious problems, and is often outgrown.) About half of the people who are teeth grinders report problems like persistent headaches, jaw tenderness and sore teeth. Bruxism may also result in excessive tooth wear, and may damage dental work like crowns and bridges; in severe cases, loosened or fractured teeth have been reported.
Researchers have been studying teeth grinding for many years; their findings seem to indicate that it has no single cause. However, there are a number of factors that play a significant role in this condition. One is the anatomy of the jaw itself, and the effect of worn or misaligned teeth on the bite. Another factor relates to changes in brain activity that occur during the sleep cycle. In fact, nocturnal (nighttime) bruxism is now classified as a sleep-related movement disorder. Still other factors, such as the use of tobacco, alcohol and drugs, and a high level of stress or anxiety, can make an individual more likely to experience bruxism.
What can be done for people whose teeth grinding is causing problems? Since this condition may have many causes, a number of different treatments are available. Successful management of bruxism often begins by striving to eliminate the factors that may cause problems — for example, making lifestyle changes to improve your health, creating a soothing nighttime environment, and trying stress-reduction techniques; these may include anything from warm baths and soft music at bedtime, to meditation and mindfulness exercises.
Several dental treatments are also available, including a custom-made occlusal guard (night guard) that can keep your teeth from being damaged by grinding. In some cases, a bite adjustment may also be recommended: In this procedure, a small amount of enamel is removed from a tooth to change the way it contacts the opposite tooth, thereby lessening the biting force on it. More invasive techniques (such as surgery) are rarely needed.
A little tooth grinding once in a while can be a normal response to stress; in fact, becoming aware of the condition is often the first step to controlling it. But if you begin to notice issues that could stem from bruxism — or if the loud grinding sounds cause problems for your sleeping partner — it may be time to contact us or schedule an appointment. You can read more about bruxism in the Dear Doctor magazine article "Stress and Tooth Habits."
By MVP Smiles
October 09, 2018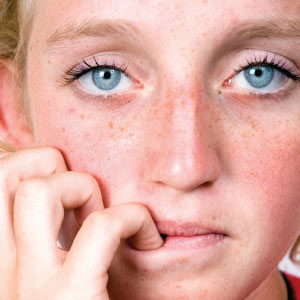 Along with thumb sucking, childhood teeth grinding is one of the top concerns anxious parents bring to their dentists. It's so prevalent, though, many providers consider it normal behavior—the sleep-disturbing sound it can generate is often the worst consequence for the habit.
But that doesn't mean you should brush aside all concern, especially if the habit continues into late childhood. Long-term teeth grinding could eventually damage the teeth and gums.
Teeth grinding (or clenching) is the involuntary movement of the jaws when not engaged in normal functions like chewing, speaking or swallowing. The action often produces higher than normal chewing forces, which over time can accelerate tooth wear, cause fractures, or contribute to loose teeth, all of which could increase the risk of dental disease. While it can occur at any time it's most common among children during nighttime sleep.
While stress is the usual trigger for teeth grinding in adults, with young children the causes for the habit are more complex and less understood. Most doctors hold to the theory that most pediatric teeth grinding arises during shifts from lighter to heavier, rapid-eye-movement (REM) sleep. The child's immature neuromuscular chewing control may engage involuntarily during this shift. Teeth grinding is also prevalent among children who snore or mouth-breathe, or who take anti-depressant medication.
But as mentioned before, there's usually no cause for concern unless the habit persists beyond about age 11. If the habit isn't fading, you should speak to your dentist about ways to reduce it or its effects. One way is with a custom-made night guard worn during sleep. The smooth, plastic surface of the appliance prevents teeth from making solid contact with each other during a grinding episode.
You might also seek treatment from an ear, nose and throat (ENT) specialist if your child is having issues with airway obstruction, which could also relieve teeth grinding. And children experiencing stressful situations or events may find relief both emotionally and physically from psychological therapy.
At younger ages, you can safely regard your child's grinding habit as normal. But if it persists, it's worth looking for ways to reduce it.
If you would like more information on your child's teeth grinding habit, please contact us or schedule an appointment for a consultation. You can also learn more about this topic by reading the Dear Doctor magazine article "When Children Grind Their Teeth: Is the Habit of 'Bruxism' Harmful?"